First annual Wild Duck Scavenger Hunt begins Sept. 1
Monday, August 31, 2015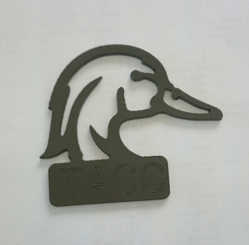 During the month of September this year, there will be a Wild Duck Scavenger Hunt leading up to the Trumann Chamber of Commerce's Wild Duck Festival on Oct. 9 and 10.
Several participating businesses will have clues for the hunt, with the final clue being posted online. The winner of the hunt, which will run from Sept. 1 to Oct. 10, will receive $1,000 in Duck Bucks, in the form of $20 gift certificates, spendable in local chamber member businesses.
According to Chamber Executive Director Neal Vickers, all clues will be hidden on City of Trumann Public property. Vickers said the chamber website, trumannchamber.org, will have the rules for the scavenger hunt as well as posts about which businesses will have clues for the week. The first clue will be hidden on Tuesday, Sept. 1. There will be two clues every week on Tuesday and Friday with hints on the chamber website.
Those wishing to participate in the scavenger hunt must purchase a "duck hunting license" from the chamber office at city hall. Licenses are $2 for an individual or $5 for a family. See Vickers at city hall to purchase a license, or call 870-483-5424 for more information.