Monna Jean Forbess
Wednesday, September 16, 2015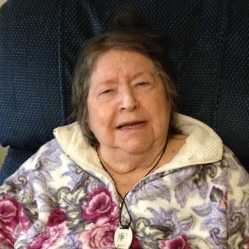 Monna Jean (Chaffin) Forbess, 81, died on Aug. 26, 2015, at her home in Corvallis, Ore.
Monna Jean was born Oct. 29, 1933, in Trumann and received her high school diploma with the Class of 1951 at Trumann High School.
Her parents were Mildred and Stanford Chaffin, both deceased.
She married Herbert Riley Forbess in 1954 and lived in Hawthorne, Calif., for 30 years prior to retiring in Oregon.
She is survived by husband, Herbert, of Corvallis, Ore., and four children Linda Simpson of Redondo Beach, Calif.; Alan Forbess of Ojai, Calif.; Danny Forbess of Philomath, Ore.; and Kevin Forbess of Carlsbad, Calif. In addition, she is survived by her brother, Charles Chaffin of Roseburg, Ore., and was predeceased by her brother, Donald Chaffin of Redondo Beach, Calif. Lastly, she is survived by seven grandchildren, and one great grandson.
She desired no formal remembrance and requested her cremated remains be privately buried within a rose garden by her family.
Donations to honor the life of Monna Jean Forbess may be sent to:
Benton County Hospice, 2350 NW Professional Drive, Corvallis, OR 97330, http://www.bentonhospice.org/donate/, and/or American Cancer Society, 2350 Oakmont Way, Eugene, OR 97401, https://donate.cancer.org.