Michael Brown
Wednesday, September 16, 2015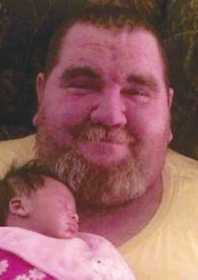 Micheal David Brown of Trumann, died Wednesday, Sept. 9, at Saint Francis Hospital in Memphis, Tenn., at the age of 41. Mr. Brown was born Friday, Aug. 23, 1974, in Jonesboro and was a lifetime resident of Trumann. He was a disabled farmer and of the Baptist faith. Mr. Brown was preceded in death by his grandparents, James and Alta Newell, David and Dorothy Brown, grandpa-in-law, Leroy Lairson.
Survivors include his wife of 21 years Tarsha Brown of the home; two sons, Tyler Brown and Benjamin Brown both of Trumann, two sisters, Amanda Brown and Elizabeth Doyle both of Trumann; his parents, David and Patricia Newell Brown of Trumann, grandparents, Richard and Betty Collins of Trumann and several nieces and nephews.
Funeral services Sept. 12 in the chapel of Thompson Funeral Home in Trumann with Rev. Bobby Brooks officiating. Burial followed in Holly Springs Cemetery in Harrisburg.
Pallbearers were Jason Jarrett, Mike Armstrong, David Addison, Shawn Doyle, Jason Coin, Larry Brown, Matt Lairson, Darrell Dawson, Derrick Green, Terry Coots, Derrick Coots, and Derrick Fletcher.
In lieu of flowers an account has been set up at Southern Bancorp for the Brown family. An online guest book can be signed at www.thompsonfuneralhome.net.