Clara Sue "Susie" Shrum Lambert
Tuesday, September 22, 2015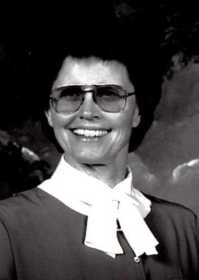 HOT SPRINGS - Clara Sue "Susie" Shrum Lambert, 80, of Hot Springs, peacefully passed, August 31, 2015, from Alzheimer's. An Arkansas farm girl at heart, from Marked Tree, Arkansas, she eclipsed expectations of achievement, in her lifetime, for a woman from her generation. She was known to all as "Susie" and to her kids, grandkids, and great grandkids as "Captain Funny." (She loved that). She was an accomplished writer/photo journalist in Arkansas, at the Marked Tree Tribune, and a successful commercial pilot and flight instructor of her own flight school in Batesville, Mississippi. She was also the first woman to be awarded Flight Instructor of the Year in Mississippi history.
A longtime time resident of Hot Springs, she flew commercially for Natural Gas Pipeline Company of America and retired on Lake Hamilton in Hot Springs.
She is preceded in death by her youngest child, son, Sid Lambert, and her parents, Norman and Sue Shrum of Marked Tree.
Susie is survived by her daughters Sandi McCraine, of Vicksburg, Miss., and G. Scott Crossland of Hot Springs; four grandchildren Claire McCraine Minnie, Seth McCraine, Casey McCraine and Jared Crossland; nine great-grandchildren; and all her many beloved family and friends.
Truly a spirit, rare and lovely soul; we will miss her...
A memorial service will be held Saturday, September 26, 2015 at Caruth-Hale Funeral Home in Hot Springs, Arkansas; 155 Section Line Rd. All are welcome.