Robert Walker
Tuesday, September 22, 2015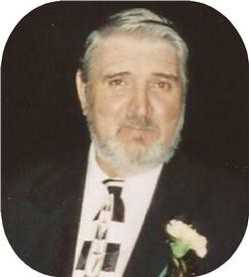 TRUMANN - Mr. Robert Doyal Walker, 70, of Trumann, died Thursday, September 17, 2015 at NEA Baptist Hospital in Jonesboro. He was born in Bay and lived most of his lifetime in Trumann and was formerly of Mammoth Spring, Ark. He was a former police officer in Trumann, a farmer and of the Baptist faith. Mr. Walker was preceded in death by one son, Wade Walker and his parents, Robert Dave Walker and Esther Leona Smith Walker Browder.
Mr. Walker is survived by four daughters, Amy Dement of Trumann, Raven Walker of Pocahontas, Leiona Walker of Pocahontas and Becky Barkdoll of Vaccaville, Cali.; one son, Wayne Walker of Ponchatoula, La.; four sisters, Phyllis Sutton of Harrisburg, Martha Green of Trumann, Shelby Smith of Trumann, and Agnes Ward of Tennessee; two brothers, Grady Walker of Jonesboro and Bill Russell of Trumann; 12 grandchildren; and four great-grandchildren.
A memorial service will be announced at a later date.
An online register book can be signed at www.thompsonfuneralhome.net.