Jimmy Dale Pruitt
Tuesday, September 22, 2015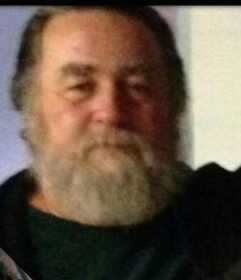 TRUMANN - Mr. Jimmy Dale Pruitt of Trumann, died Saturday, September 12, 2015 at Regional One Medical Center in Memphis, Tenn., at the age of 61. Mr. Pruitt was born in Jasper, Ala., and had lived the last 25 years in Trumann. He was disabled and a member of Providence Baptist Church. Mr. Pruitt was preceded in death by his parents, Grover and Gladys Laid Pruitt.
Mr. Pruitt is survived by his wife of 33 years, Mildred Pruitt of the home; two daughters, Lisa Brown of Trumann and Metisha Tajaro of Rockford, Ill; one son, James Pruitt of Trumann; three sisters, Cleta Anschultz of Bay, Brenda Hellums of Montgomery, Ala., and Cornelia Walker of Weiner; five brothers, Carl Pruitt of Trumann, J.R. Pruitt of Jasper, Ala., Gary Pruitt of Bay, Leon Pruitt of Rockford, Ill., and Jackie Pruitt of Huntsville, Ala.; and five grandchildren Daryn Pruitt, Dawson Brown, Gracie Chaffin, Peyton Chaffin and Austin Dale Pruitt.
Funeral services were September 17 at Providence Baptist Church with Rev. Bobby Brooks officiating. Burial followed in Jonesboro Memorial Park Cemetery in Jonesboro.
Pallbearers were James Pruitt, Daryn Pruitt, John Brown, Bubby Burgess, Kenny Pruitt, Rick Pruitt, and Steven Jaco. Honorary pallbearers were Jimmy Davis and Jackie Davis.
An online register book can be signed at www.thompsonfuneralhome.net.