Surgery set for sister donating kidney
Thursday, September 24, 2015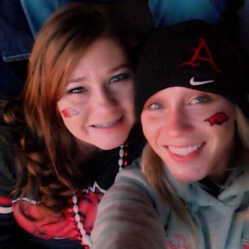 In the Aug. 6 edition of the Poinsett County Democrat Tribune, the story "A sister's love: a kidney for Candace" was published about a sister's willingness to give her little sister a kidney to save her life. Bobbie Smith of Lepanto will have surgery on Oct. 15 to give her sister Candace Vinson a third chance on life.
Diagnosed with IGA Nephropathy at the age of 15, Candace eventually had to go on dialysis. A cadaver kidney became available and in March of 2002 Candace received a new kidney.
The cadaver kidney, with a life expectancy of 7-10 years, lasted 13 years before it started to shut down on Candace. Bobbie, who had been told all along that it was a heredity issue, decided to get tested. She found she was a match, and it was put in motion for her to donate a kidney to her sister. After extensive testing, Bobbie got the call she had been waiting for on Sept. 4.
See the full story in the Sept. 24 edition of the Poinsett County Democrat Tribune or read the paper digitally.