Virginia Morrisett Smith-Poss
Tuesday, October 13, 2015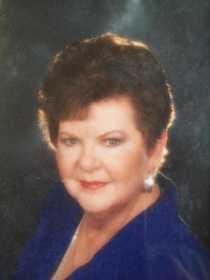 ROSWELL, N. M. - Virginia Morrisett Smith-Poss, of Roswell, N. M., passed away Oct. 3, 2015 at the age of 81.
Virginia was born in Marked Tree on September 18, 1934 to Janie Blain Morrisett and Odell "Pete" Morrisett. Virginia grew up in Marked Tree and attended Texas Women's University in Denton, Tex. where she met and married Don Clayton Smith of Krum, Tex. The Smith family moved to Roswell in 1960 which became Virginia's home for the rest of her life. Virginia was a successful realtor in Roswell, working with the Century 21 Home Planning and Better Homes and Garden realty offices. She was a member of the First United Methodist Church of Roswell.
Virginia is preceded in death by her parents; her husbands, Don Clayton Smith and Floyd Dorsey Poss; and her son, Kemp Smith.
Virginia is survived by her son, Ray "Buddy" W. Smith of Edgewood, N. M.; numerous friends, and many Morrisett and Blain cousins including: Sara Provost of Montgomery, Ala., Terri Clayton of Marked Tree, Carolyn Herring of Jonesboro, Allan Morrisett of Marked Tree, James Cannon of Owens Crossroads, Ala., Joan Cannon of Memphis, Linette Brown of Weiner, Ginny Sue McSpadden of Mountain View, Janet Clark of Grubbs, Melissa Vater of Alpharetta, Ga., and Barbara Veronese of Montgomery, Ala .
A graveside memorial service, under the direction of Lagrone Funeral Chapels, will be held at South Park Cemetery in Roswell. The time and date of services is pending. The family requests that any memorial floral arrangements be delivered to LaGrone Funeral Chapels in Roswell, NM. Condolences may be made online at www.lagronefuneralchapels.com