Glenna Cagle
Wednesday, October 14, 2015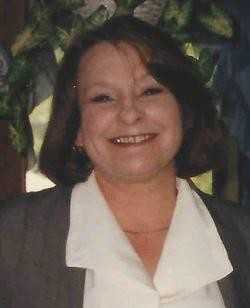 TRUMANN - Mrs. Glenna Louise Cagle of Trumann died Monday, October 12, 2015 at the family residence at the age of 63. She was born in Jonesboro and was formerly of Phoenix, Ariz. before moving to Trumann 14 years ago.She was a retired pressman at Arizona Republic Newspaper and of the Seikh faith. Mrs. Cagle enjoyed writing poetry and painting. She was preceded in death by her husband, Bob Lamar Worley, Sr.; one sister, Tommie Wakefield; one brother, Allen Wayne Cagle; and her parents, Glenn Allen and Myrtle Victoria Barnett Cagle.
She is survived by one daughter, Lisa (Sean) Pettit of Proctor, Ark.; one son, Victor (Elizabeth) Cook of Franklin, NC; one sister, Linda McDonald of Trumann; four grandchildren, Sarah Cook, Miles Cook, Dylan Cook and Marley Cook; and three great-grandchildren, Braxton Cook, Lynlee Cook and Maxwell Cook.
Funeral services were October 14 in the chapel of Thompson Funeral Home with Pastor John Medlock officiating.
An online register book can be signed at www.thompsonfuneralhome.net.