Thomas Dickens
Monday, October 19, 2015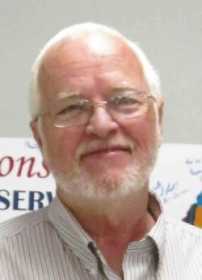 HARRISBURG - Mr. Thomas Vernon Dickens of Harrisburg died Friday, October 16, 2015 at the Flo and Phil Jones Hospice House in Jonesboro at the age of 65. Mr. Dickens was born in Jonesboro and had lived most of his life in the Harrisburg and Trumann area. He was machine set-up operator for American Greeting, veteran of U. S. Army, a graduate of Trumann High School and a member of the Providence Baptist Church in Trumann. He was preceded in death by his father, Virgil Thomas Dickens and one brother, Leon Dickens.
He is survived by two daughters, Misty Spencer and husband Paul of Jonesboro and Tommie Dickens of Harrisburg; step-daughter, Sue Smith of Blytheville; two sons, Anthony Dickens of Jonesboro and Eric Dickens and wife Lashandra of Harrisburg; his mother, Betty Jo Coleman Dickens of Trumann; two sisters, Margaret Fagan and Rebecca Rasdon both of Trumann; two brothers and David Dickens of Harrisburg and Daniel Dickens of Trumann and eight grandchildren.
Funeral services will be Tuesday afternoon at 1:30 p.m. at Providence Baptist Church in Trumann with Rev. Bobby Brooks officiating. Burial will follow in the Jonesboro Memorial Park Cemetery in Jonesboro.
Pallbearers will be Eric Dickens, Anthony Dickens, Blake Dickens, Cody Dickens, David Dickens, II and Thomas Rasdon. Honorary pallbearers will be Shawn O'Bryan Smith, Kevin Frye and Justin Conner.
Visitation will be Monday from 5 -7 p.m. at Thompson Funeral Home in Trumann.
An online register book can be signed at www.thompsonfuneralhome.net.