Trumann man arrested for rape of minor
Monday, October 26, 2015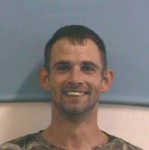 Joshua Waggoner, 33, of Trumann was arrested on Oct. 18 on suspicion of rape of a 12-year-old girl from Missouri two years ago.
According to the report from Trumann Police Department, Lieutenant Lenny Becker was contacted in 2013 by the Stone County Sheriff's Office in Galena, Mo., regarding the sexual assault of a girl who was in Trumann during summer vacation visiting her dad. The report said the girl told an investigators that she was outside at night during a grill out at her dad's house when Waggoner, a friend of her dad's, told her she was beautiful and looked older than 12. Waggoner then sent her a friend request on facebook, but she refused it. She moved to a different part of the yard, but Waggoner followed, pulled down her pants, and raped her. When the victim's aunt pulled up in the driveway, the report states Waggoner stopped and ran away.
Since then, the child abuse hotline was contacted by the Trumann Police Department, and the investigation began, but they were unable to find Waggoner until last Sunday, two years later, when Corporal Jared Cook observed a man out walking whom he did not recognize. Cook approached the man, who identified himself as Joshua Mckinley. Dispatch found no one on file with that name. Cook asked for identification, which the man said he did not have. But when Cook searched him, he found the man's wallet and identification, which gave his name as Joshua Mckinley Waggoner.
When asked why he was lying about his name, Waggoner said he got his name changed due to his daughter having the last name Mckinley. When his full name was run through dispatch, the rape warrant came up as well as warrants through the Jonesboro Police Department and Craighead County Sheriff's Department.
Waggoner was arrested and charged with rape of a person less than 14 years old and second degree criminal impersonation/assuming a false identity. His court date was set for Nov. 30.