Susan Bishop
Monday, October 26, 2015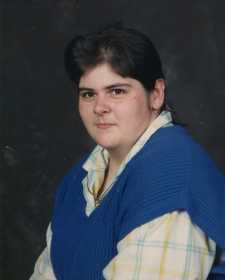 MARKED TREE - Ms. Susan Rochelle Bishop of Marked Tree passed away Oct. 15, 2015 at Regional One Medical Center in Memphis, Tenn. at the age of 45. Ms. Bishop was born in Lepanto and lived her life in Marked Tree. Susan was Christian by faith, loved animals, and an avid fan of the New York Jets and professional wrestling. She was preceded in death by her mother, Sonia Duvall Bishop.
She is survived by her father Billy Bishop of Marked Tree; one sister Vickie Woods and brother-in-law Andy Woods of Jonesboro; nieces Andrea Woods and Madison Green; nephews Tyler Bishop, Kaden Woods, Joshua Woods, and Jordan Woods, all of Jonesboro; one local cousin Billy Wallin of West Memphis; two aunts Grace Duvall Morgan of Columbiaville Mich. and Deloris Duvall Young of Prosper Tex.; and many cousins.
Friends and family are welcome to attend the memorial service to be held at the Trinity Baptist Church in Marked Tree at 1 p.m., Saturday, Nov. 7. In Susan's memory the family asks that you do a random act of kindness.