Ann Peo
Monday, October 26, 2015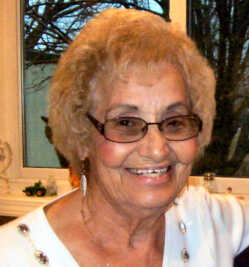 TRUMANN - Anne Jewel Peo, 87, of Trumann passed away Friday, Oct. 23, 2015 at the Flo & Phil Jones Hospice House.
Anne was born on November 18, 1927 in the Harrisburg area to the late Harry and Alma Hunt Pippinger. Anne worked in Michigan City, Ind., and after her retirement she moved back to the Trumann area to be near her family. She had a love for life, and she loved to meet new people. She was a member of Maple Grove Baptist Church. In addition to her parents she was preceded in death by her son, Tommy Long; husband, Robert Steinborn; two brothers, Marvin and Bobby Pippinger.
She is survived one brother, Danny Pippinger (Donna) of Trumann; two sisters, Willie Jo McGirr of Michigan City, Ind. and Lucille Dobbins (Leroy) of Trumann; daughter in law, Linda Long of Marion; two grandchildren, Cindy Kilzer of Marion and Jennifer Causor of Memphis; and a great friend, Linda Aker of Trumann; several nieces and nephews; and many other friends and family.
All services will be private with Emerson Funeral Home in charge of all arrangements.
The family would like to express a special thanks to Plantation Home in Trumann, the fourth floor nurses at NEA Baptist Hospital, and all the staff at the Flo & Phil Jones Hospice House.
For lasting memorials the family would like you to consider the Flo & Phil Jones Hospice House, 1138 East Matthews, Jonesboro, AR 72401.
Online Registry: www.emersonfuneralhome.com