Junior Hornets fall prey to Brookland ground game
Tuesday, November 3, 2015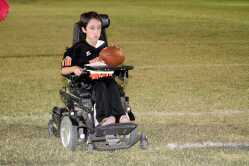 Harrisburg (1-7, 0-6 4A-3) got on the board first before Brookland scored the next 48 points on their way to a 48-12 win in junior high football action last Thursday at Hornet Stadium. Harrisburg's final score came from Gavin Grubbs as the crowd erupted in cheers and tears.
The Junior Hornets took the opening kick-off and moved down the field before scoring on a 20 yard halfback pass from Lane Tucker to Noah Quirrels with 3:36 left in the quarter. The two-point pass play was incomplete. Brookland tied the game with touchdown pass just over two minutes later and then took an 8-6 with a successful two-point conversion. Harrisburg punted on their next possession right before the quarter ended with the Junior Bearcats up 8-6.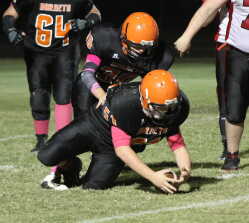 See the PCDT October 29 edition for full story!!