Jeffery Sebesta
Tuesday, November 3, 2015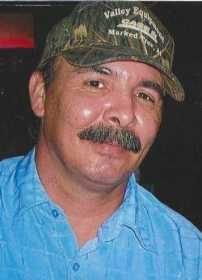 TRUMANN - Mr. Jeffery John Sebesta of Trumann, died Oct. 29, 2015 from injuries received in a train/automobile accident north of Trumann at the age of 51. Mr. Sebesta was born in Michigan City, Ind., and had lived most of his lifetime in Trumann. He was a fabricator for the Great Dane Corp. in Jonesboro and of the Baptist Faith. Mr. Sebesta was very involved in the community. His lifelong passion was the art and teaching of Taekwondo and was an instructor for many years. His hobbies included Taekwondo, being with family and playing bingo. Jeff was a very loving and caring person who loved his family with all his heart. He was a jokester and there was never a dull moment in his presence. He was loved and will be missed deeply by his family and friends.
Mr. Sebesta is survived by his mother, Mary Yeakey Miller of Trumann; father, Thomas James Sebesta, Sr. of Bono; four brothers, Tommy Sebesta of Fayetteville, Timothy Sebesta of Bono, Carl Sebesta of Jonesboro and Stevie Sebesta of Missouri; two step-sisters, Paula Ayers and Pamela Lindner both of Waverly, Tenn.; and several nieces and nephews.
Funeral services were Nov. 2 in the chapel of Thompson Funeral Home with Rev. Buddy Moore officiating. Burial was private.