Jerry Lee Collins, Jr.
Tuesday, November 3, 2015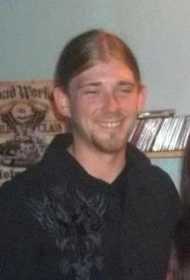 TRUMANN - Mr. Jerry Lee Collins, Jr., of Trumann, died Oct. 28, 2015 at the age of 26. He was born in Jonesboro and lived most of his lifetime in Trumann. He was a construction worker. Mr. Collins was preceded in death by his father, Jerry Lee Collins, Sr.; his mother, Vickie Odom; and one grandmother, Katherine Collins.
Mr. Collins is survived by one son, Jayden Hutcheson of Trumann; mother, Lori Allen of Trumann; step mother, Cindy (Todd) Glover of Bay; two brothers, Nicholas Allen and Hunter Allen both of Trumann; four sisters, Tina Williams, Samantha Collins, Ashley Collins of Trumann, and Sarah Collins of Bay; and his grandparents, James Odom, JoAnne Noble, Roy Collins, and Bob and Peggy Clark.
All services will be private.
An online register book can be signed at www.thompsonfuneralhome.net.