Sylar Hill and Dawson Popejoy
Monday, November 9, 2015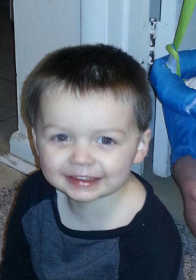 JONESBORO -- Loving brothers Sylar Christopher Hill, age 3, and Dawson Creed Popejoy, age 1, entered into heaven together on Nov. 4, 2015 at their residence in Jonesboro.
Sylar was born on Dec. 17, 2011 and Dawson was born on Aug. 10, 2014 to Dustin Hill and Carlene Popejoy in Jonesboro. They were loving brothers that most always could put a smile on their family's faces. Though their lives were short the impact they made on their families will always be remembered. They are preceded in death by their paternal grandfather, Chris Hill; one sister, Charlee Hill; maternal great grandparents, Lawrence and Leota Case.
They are survived by their father, Dustin Hill of Benton Harbor, Mich.; mother, Carlene Popejoy of the home; one brother, Lastin Hill of Benton Harbor, Mich.; one sister, Hailee Turner of Jackson, Tenn.; maternal grandparents, Jerry and Thyla Popejoy of Trumann; paternal grandparents, Shelly Ramirez; paternal great grandparents, Glenn and Velma Fortner all of Paragould and Charles and Paula Hill of Osceola; and a host of other family and friends.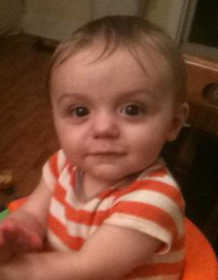 Graveside services were Nov. 10 with Darrel Miller officiating. The graveside services will be held at Pine Hill Cemetery with Emerson Funeral Home in charge of all arrangements.
Online registry: www.emersonfuneralhome.com