Earl Jay Bunnell
Wednesday, November 25, 2015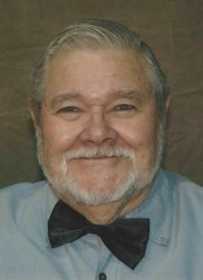 TRUMANN - Mr. Earl Jay Bunnell of Trumann died Friday, Nov. 20, 2015 at Flo and Phil Jones Hospice House in Jonesboro at the age of 79. He was born Sunday, Oct.18, 1936 in Muskegon, Mich., to the late Teddy Carl and Marion Louise Dillabaugh Bunnell. Mr. Bunnell had lived in Trumann for the past 20 years and was formerly of California. He was a retired vice-president for a plastic company, veteran of U. S. Navy and Korean War and of the Pentecostal faith. Mr. Bunnell was preceded in death by his wife, Unitha Lesley Bunnell; one grandson, Gregory Bunnell; one sister; four brothers; and his parents.
He is survived by two daughters, Peggy Rathbun of Trumann and Pam Jones of Southaven, Miss.; one son, Phillip Wayne Bunnell of Paragould; 10 grandchildren and 15 great-grandchildren.
Funeral services were Nov. 24 in the chapel of Thompson Funeral Home with Rev. Marion Cline officiating. Burial followed in Farm Hill Cemetery near Harrisburg.
Pallbearers were Phillip Bunnell, Roger Reeder, Donnie Carter, Matt Flad, Jonathan Oswald, Devon Douglas and Justin Ramer.
An online register book can be signed at www.thompsonfuneralhome.net.