Bay's comeback falls short in junior girls title game
Friday, November 27, 2015
The Junior Lady Yellowjackets trailed by seven starting the fourth quarter before cutting the lead to two with 21 seconds left. MacArthur added a basket with 15 seconds left and held on for a 32-28 win and the girls' title in the Bay Junior High Invitational Tournament this past Saturday.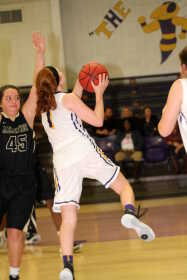 The Lady Cyclones got on the board first with a jumper to take a 2-0 lead before Shelby Corn scored inside and followed with a three-pointer to make the score 5-2 Bay. MacArthur scored the next points to take a 9-5 lead with 3:20 left in the quarter. Corn hit two free throws after being fouled to make it 9-7 and that was the score as the first quarter ended.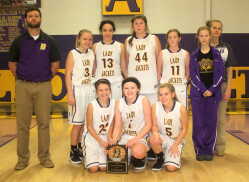 Full game story in the November 26 edition of the PCDT!