Matt Richey
Monday, November 30, 2015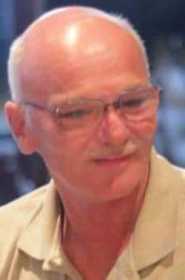 TRUMANN - Matt Richey, 51, of Trumann, passed away Thursday, Nov. 26, 2015 at NEA Baptist Hospital. He was born July 8, 1964 in Trumann. Mr. Richey worked for Roach's Manufacturing and was a member of Refuge Baptist Church in Lake City. He loved watching NASCAR and dirt track racing.
Matt is preceded in death by his step-father, Calvin H. Miles; and his grandparents.
Survivors include his wife, Tarena (Thompson) Richey; a son, Derek (Jennifer) Patsey; a daughter, Lesley (Johnathan) Miles; three grandchildren, Sara and Allison Patsey, and Spencer Patsey; his parents, Clifton W. Richey and Altie (Stallings) Miles; and a sister, Annette Thomas.
Chapel services were Dec. 1 at Roller-Farmers Union Funeral Home in Jonesboro. Ronnie Venson officiated. Burial was private.
Mason Householder, Chevy Sullivan, Dallas Richey, Wade Lamberson, William Bryant and Eric Norman were active pallbearers. Spencer Patsey, Mike Sullivan and Chris Respalie were honorary pallbearers.
Online guestbook: www.rollerfuneralhomes.com