Kenneth Stockton
Wednesday, December 2, 2015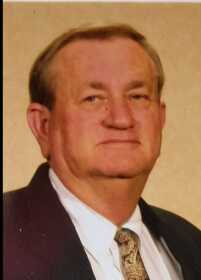 TRUMANN -- Mr. Kenneth Ray Stockton left this earth for his heavenly home Dec. 1, 2015 at NEA Baptist Memorial Hospital in Jonesboro. He was born March 16, 1943 in Pleasant Hill, La. to J. K. and Mable Stockton. Ken taught his children the value of hard work and respect for others at an early age. He also spent countless hours teaching them to fish, play ball and later on how to grow a garden. Ken served the Lord proudly as a member of First Baptist Church in Trumann, as well as the last three years as a Gideon. He had a heart full of compassion for others and never passed up a chance to give a helping hand. He greatly served his community as a member of the school board, city council and owner of Ken's Steak House. Ken later retired as an agent from Farm Bureau Insurance with 26 years of service. He also coached sports for many years not only teaching kids how to play the game but instilling good sportsmanship as well as life lessons. Ken loved to travel every chance he got and made many friends during those trips because he never me a stranger. Family reunions were always a treat for him because he was a dearly loved brother, uncle and friend to many. Ken will be greatly missed and forever loved. Ken was preceded in death by one grandson, Brett West; one granddaughter, Shye Alysabeth Brogdon; one brother, Frank Stockton; and his parents.
Ken is survived by the love of his live, Lawanda Murphy Stockton to whom he was married for 53 years. He was not only a devoted husband, but a best friend. He was also a loving father and is survived by five children, Randy (Joyce) Stockton, Kim (Brad) Parrish, Ron Stockton, Pam Stockton and Nickey Stockton; three sisters, Christine Hood, Jean Boydston, Wanda Littleton; two brothers, Fred Stockton, and Rogers Stockton; and seven grandchildren.
Funeral services will be at 1:30, Dec. 4 at First Baptist Church with Rev. John Maley and Bro. Gary Barker officiating. Burial will follow in Jonesboro Memorial Park Cemetery in Jonesboro.
Pallbearers will be Greg Spurlock, Jim Hesse, Larry Paterson, Wayne Gairhan, Tom Stockton, Joe Underwood, L. D. Gibson, and Mike Carter. Honorary pallbearers will be Earnest Madden, Danny Pippinger, Marvin Massey, Ed Richardson, Scott Gairhan, David Gairhan and Bob Stotts.
Visitation will be Dec. 3 from 5 to 7 p.m. at First Baptist Church at 1301 Highway 69 in Trumann.
An online register book can be signed at www.thompsonfuneralhome.net.
Memorials may be made to the Gideon International P O Box 140800, Nashville, TN 37214.