Marked Tree falls to EPC in foul-plagued contest
Thursday, December 3, 2015
In a game that saw 41 fouls, including two technical fouls, and a player ejection, Marked Tree (1-1, 1-1 2A-3) couldn't right the wheels after leading early as they fell 66-58 to county and conference rival EPC (2-0, 2-0) last Tuesday night in Marked Tree.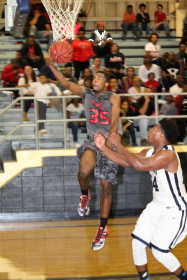 LaQuentin Miles opened the scoring for the Indians with a three-pointer to make it 3-0. Des Barnes scored inside and Keyon Dorsey hit a jumper in the lane for EPC to give the Warriors a 4-3 lead. D'Angelo Griffin hit two free throws for Marked Tree before EPC got an inside basket from Dorsey and a coast to coast lay up from Xzavier Reed to make it 8-5 Warriors. Tyler Wofford scored off an offensive rebound and Griffin canned a three-pointer to give Marked Tree a 10-8 lead with 3:10 left in the quarter. Marked Tree's Griffin was whistled for a technical foul and before the free throws were taken, Miles was whistled for a technical foul and ejected from the game for bumping the referee. Reed hit three of the four free throws to make the score 11-10 EPC. Montrell James went the full length of the floor for an EPC basket making it 13-10 before Nick Andrews scored back to back baskets for Marked Tree and Markel Perry scored off an offensive rebound for the Indians to make it 16-13 Marked Tree after one.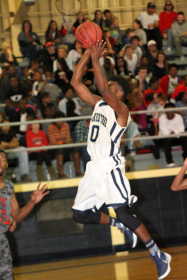 Pick up a copy of the December 3 edition of the PCDT for full game story!