Junior Lady Warriors fall in non-conference match-up
Friday, December 18, 2015
Kaylee Crain had 19 points and 11 rebounds to lead Bay to a 40-29 win in junior high non-conference basketball action this past Friday in Bay.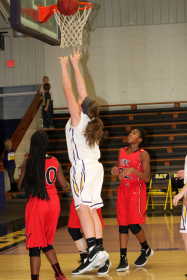 Olivia Ferguson got the Junior Lady 'Jackets on the board first with a basket inside only to see India O'Bannon answer with a three-ball from EPC to make it 3-2 Junior Lady Warriors. Crain scored inside for Bay and Tileyah Ward hit a running jumper for the Junior Lady Warriors to make the score 5-4 EPC. Tot Diaz hit a jumper and Crain scored off an offensive rebound to give Bay a 8-5 lead with 3:44 left in the quarter. Bre Ward canned a three-pointer from the left wing for EPC to make the score 8-8 only to see Crain score back to back baskets to give Bay a 12-8 lead. Bre Ward had a steal and lay up to make it 12-10 Bay before Harley Miller drilled a three-pointer from the right corner to give EPC a 13-12 lead. Ferguson scored inside late in the quarter to give Bay a 14-13 lead after one.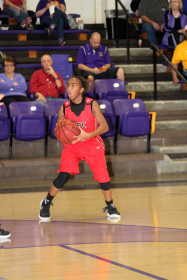 See the December 17 edition of the PCDT for full game story!