Howard Higbee
Tuesday, December 22, 2015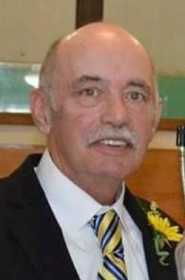 PORTIA - Mr. Howard Jay Higbee, 62 of Portia died Thursday, Dec. 17, 2015 at the family residence. He was born Tuesday, July 12, 1953 in Grand Rapids, Mich. and had lived in Portia for the past five years and was formerly of Grand Rapids, Mich. Mr. Higbee was a truck driver, veteran of the U.S. Army and a member of Crossroads Baptist Church in Portia. He was preceded in death by his parents Howard R. and Virginia Mercer Higbee.
He is survived by his wife, Sally Scranton Higbee of the home; three daughters, Katie (Nick) Phongsa, Kelly (Brandon) Carr and Kristen (Jason) Hampton all of Paragould; one son, P.J. (Kirsten) Smith of Walnut Ridge; two sisters, Lillian Tiffany of Belding, Mich. and Virginia Cope of Miami, Fla.; two brothers, Walter Higbee and Thomas Higbee both of Grand Rapids, Mich.; cousin, Rosemary and Ray Nichols of Marked Tree; and seven grandchildren, Tanner, Hannah, Abbie, Noah, Emma, Colt and Tegan.
A memorial service will be scheduled at a later date and burial will be private.
An online register book can be signed at www.thompsonfuneralhome.net