Luther Blagg
Tuesday, January 5, 2016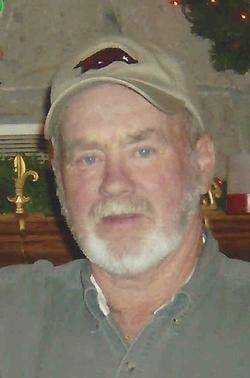 TRUMANN - Mr. Luther Neal Blagg, 69, of Trumann died Saturday, Jan. 2, 2016 at St. Bernards Medical Center in Jonesboro. He was born in Dyess, Ark. and had lived most of his lifetime in Trumann. He was a retired Street Department Supervisor for the City of Trumann, volunteer fireman and of the Baptist faith. Mr. Blagg was preceded in death by his son Police Chief Larry Neal "Red" Blagg; one brother, Jimmy Blagg and was the son of the late Leo Luther and Rosie Lee Littles Blagg.
Luther is survived by the his wife of 47 years, Brenda Gail Halfacre Blagg; two daughters, Debra Liles and husband Kacy and Sheri L. Jones and husband Adam both of Trumann; two sons, Michael Blagg and wife Julie and Randy Blagg both of Trumann; one brother, Johnny Blagg of Lake City, Ark.; eight grandchildren, Cody, Erica, Ashley and Neely Blagg, Austin and Taylor Jones and Justin and Blake Liles.
Funeral services will be Wednesday afternoon at 1:30 p.m. at the First Baptist Church in Trumann with Rev. Anthony Patterson and Rev. Kenneth Doke officiating. Burial will follow in Jonesboro Memorial Park Cemetery in Jonesboro.
Pallbearers will be Cody Blagg, Austin Jones, Taylor Jones, Justin Liles, Blake Liles and Wayne Blagg.
Visitation will be Tuesday evening from 5-7 p.m. at First Baptist Church, 1301 Highway 69 in Trumann.
An online register book can be signed at www.thompsonfuneralhome.net.