Yellowjackets sting EPC for NEA Invitational title
Thursday, January 7, 2016
Bay (18-4) jumped out to a 19-6 lead over EPC (9-5) after the first quarter and never looked back as the Yellowjackets swarmed the Warriors 60-24 last Wednesday in the championship game of the Division I boys' NEA Invitational Tournament held at the Convocation Center at Arkansas State University.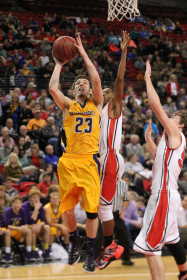 Xzavier Reed opened the scoring with a basket for the Warriors to make it 2-0 before Tyler Pritchett answered with a three-pointer for Bay to make it 3-2. Reed scored again for EPC to make it 4-3 only to see the Yellowjackets run off the next 16 points to go up 19-4. Taylor Layne started the run for Bay with a jumper followed by Pritchett hitting two free throws and Robert McFadden hitting a three-pointer. Dustin Utley hit a running jumper, Jonathan Crain added two free throws and Pritchett hit back to back three-pointers with 1:54 left. J'Sebian Brown got a steal and lay up to stop the run and make it 19-6 Bay which was the score when the quarter ended.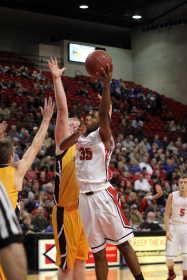 Pick up a copy of the January 7 edition of the PCDT for full game story!