Wildcats rout Newport in Kell Classic opener
Thursday, January 7, 2016
Trumann (3-6) had four players score in double digits as the Wildcats downed Newport 72-38 in their opening round game of the Kell Classic being held in Swifton.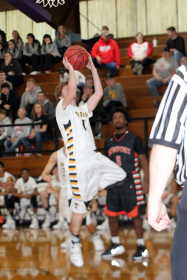 Newport got on the board first with a basket down low as Kevonte Andrews answered for Trumann with an old-fashioned three-point play making it 3-2 Wildcats. The Greyhounds tied the game at 3-3 with one of two free throws before Trumann got an inside basket from Andrews and an old-school three-point play from Kelon Booker to give the Wildcats an 8-3 lead. Newport hit two free throws, Haag scored off the fast break for Trumann and the Greyhounds hit a three-pointer to make the score 10-8 Trumann. Jay Jones canned a three-pointer for the Wildcats, Newport netted a jumper and Haag scored inside for Trumann to give the Wildcats a 15-10 lead after one.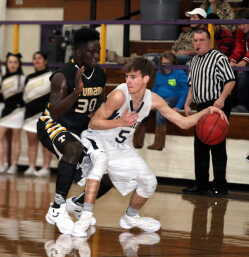 Complete game story in December 7 edition of the PCDT in newsstands now!