Pritchett scores 42 in win over Wildcats
Thursday, January 7, 2016
Bay (20-4) got 42 points from Tyler Pritchett as the Yellowjackets beat Trumann (4-7) 87-41 in boys' high school basketball action this past Tuesday at Wildcat Gym.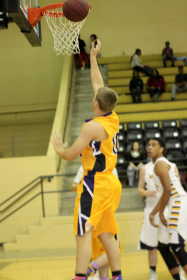 Pritchett opened the scoring with a jumper to give Bay an early 2-0 lead. Kelon Booker answered for Trumann with a three-pointer to put the Wildcats up 3-2. The Yellowjackets reeled off the next 10 points to go up 12-3. Pritchett hit the first of his 10 three-pointers from the right wing, Jonathan Crain and Taylor Layne scored back to back inside baskets followed by a three-pointer from Layne. Murphy Taber stopped the run with a three-pointer for the Wildcats to make the score 12-6. Robert McFadden connected on a three-ball for Bay making it 15-6 before Jay Jones hit a jumper for Trumann and then canned a three-pointer to make the score 15-11 Bay with just under two minutes left in the quarter. Layne and Taber exchanged three-pointers before Crain and Nolan Smith scored back to back baskets making the score 22-14 Bay at the end of one.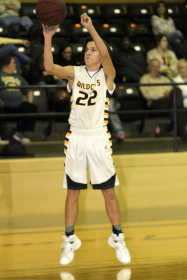 Full game story in January 7 edition of the PCDT.