Jimmy Poe
Tuesday, January 19, 2016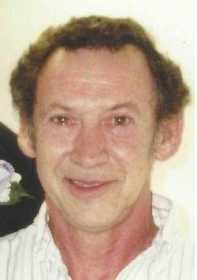 TRUMANN - Mr. Jimmy Allen Poe of Trumann died Wednesday, January 13, 2016 in Trumann, at the age of 69. He was born Monday, September 9, 1946 in Trumann and was a lifelong resident of Trumann. He was a warehouse attendant for Dixie Gin and was a former employee of Singer Company and of the Baptist faith. Mr. Poe was preceded in death by one son, Darrin Poe; one brother, Gary Poe; and his parents, Thurman Lee and Mildred Timbs Poe.
He is survived by one sister, Mary Ellen Dunnivant of Jonesboro; one uncle, Bruce Poe of Trumann; one aunt, Iola King of Versailles Ken.; and several nieces and nephews.
Funeral services were Jan. 16 in the chapel of Thompson Funeral Home, with Rev. Phillip Rogers officiating. Burial followed in Pine Hill Cemetery in Jonesboro.
Pallbearers were William Poe, Billy Poe, Jonathan Hatcher and Jimmy Creecy.
An online register book can be signed at www.thompsonfuneralhome.net.