Junior Yellowjackets win overtime thriller against EPC
Thursday, January 28, 2016
Four quarters of play wasn't enough to settle the score in the Bay (21-4) versus EPC junior high basketball game this past Tuesday night in Lepanto. The Junior Yellowjackets outscored the Junior Warriors 8-6 in the overtime period to take an exciting 55-53 win.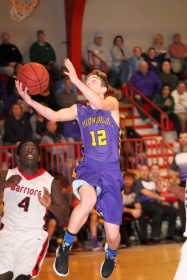 Jay Gilmore and TJ Bush opened the scoring for EPC with back to back baskets for a 4-0 lead. Dax Gibson converted an old-school three-point play for Bay only to see Gilmore hit a jumper in the lane for EPC to make the score 6-3 Junior Warriors. Gibson scored off an offensive rebound and then followed with a steal and lay up making the score 7-6 Bay with 3:24 left in the quarter. Bush answered for EPC with a basket inside before canning a three-pointer to make the score 11-7 Junior Warriors. Zach Hampton scored off the fast break for Bay only to see Bush convert a conventional three-point play for EPC to make the score 14-9 Junior Warriors. Josh Willard got a stick back basket for Bay to make it 14-11 Junior Warriors before Jay Gilmore hit two technical free throws (Bay had wrong jersey numbers listed in score book) and then scored off the fast break to make the score 18-11 EPC at the end of one.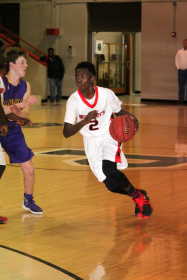 Get a copy of the January 28 edition of the PCDT for game story!