Kenneth Linton
Tuesday, March 1, 2016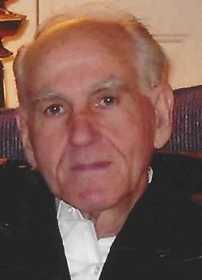 TRUMANN - Mr. Kenneth W. Linton of Trumann died Thursday, Feb. 11, 2016, at St. Bernards Medical Center in Jonesboro, at the age of 83. He was born March 30, 1932, in Hector, Ark., and had lived most of his lifetime in Trumann. He was a retired salesman, a veteran of U.S. Air Force and a member and a deacon of Trumann Missionary Baptist Church. Mr. Linton was preceded in death by two sisters, and his parents, William "Bill" and Mae Waller Linton.
He is survived by the his wife of 59 years, Wanda Abbott Linton of the home; one daughter, Kelli (Tommy) Sanderson of Trumann; two sons, Larry (Donna) Linton of Piperton, Tenn., and Allen (Melinda) Linton of Trumann; one sister, Lillian Fry of Pittsburg, Pa.; 7 grandchildren, and 9 great-grandchildren.
Funeral was Saturday, Feb. 13 at Thompson Funeral Home with Rev. Miles Evans and Rev. Bobby Floyd officiating. Burial followed in Jonesboro Memorial Park Cemetery in Jonesboro, Ark.
Pallbearers were Clint Curtis, Blake Linton, Sayler Linton, Kaden Franklin, and Keaton Franklin.
An online register book can be signed at www.thompsonfuneralhome.net.