Mary Lou Pitts
Tuesday, March 1, 2016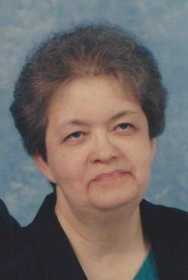 TRUMANN - Mrs. Mary Lou Pitts of Trumann died Thursday, Feb. 11, 2016, at Flo and Phil Jones Hospice House in Jonesboro at the age of 72. Mrs. Pitts was born Monday, March 15, 1943 in Sturkie, Ark., and lived in Salem before moving to Trumann 53 years ago. She was a housewife and a member of First Assembly of God. She was preceded in death by one son, Randy Pitts; one son-in-law, Clay Buckner; two sisters, and her parents, Louie Earl and Vesta Petterson Ward.
She is survived by her husband of 51 years, Junior Hale Pitts of the home; one daughter, Carla Buckner of Trumann; two sisters, Mae Kinder of Viola, Ark., and Wanda Spencer of Caulfield, MO; and 3 grandchildren, Iran Buckner, Zac Buckner, and Coty Buckner.
Funeral services were Feb. 15 at First Assembly of God in Trumann, with Rev. Kenneth Doke officiating. Burial followed in Jonesboro Memorial Park Cemetery in Jonesboro.
Pallbearers were Zac Buckner, Coty Buckner, Gary Kinder, Lloyd Inzer, Richard Green and Taylor Morgan.
An online register book can be signed at www.thompsonfuneralhome.net.