Tommy Milton Settlemire
Thursday, March 10, 2016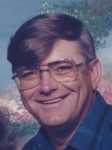 Mr. Tommy Milton Settlemire, Sr., 63, of Harrisburg, Ark. died Friday, March 4, 2016, at the family residence. Mr. Settlemire was born in Trumann and was a lifetime resident of Harrisburg and Trumann area. He was a farmer and of the Pentecostal faith. He was preceded in death by his wife, Linda Settlemire and his father, Sam Milton Settlemire.
He is survived by three sons, Tommy Settlemire, Jr. and Melvin Settlemire both of Harrisburg and Bradley Greer of Cherry Valley, Ark.; one grandson, Ethan Alexander Deboard; his mother, Helen Juanita Adams Settlemire Tucker of Trumann; four sisters, Juanita Butler of Heber Springs, Ark., Rosie Hillis and Annette Ward both of Trumann and Sandra Wood of Rogersville, Ala.; three brothers, Sammy Settlemire, Ricky Settlemire and Dennis Settlemire all of Trumann.
Funeral services were March 8 in the chapel of Thompson Funeral Home with Bro. Tommy Jordan officiating. Burial followed in Holly Springs Cemetery near Harrisburg.
Pallbearers were Ricky Settlemire, Sammy Settlemire, Jr., Charley Hillis, Charley Brooks, Lucky Butler and Jamie Vest.
An online register book can be signed at www.thompsonfuneralhome.net.