EPC holds off rival Marked Tree to advance to state finals
Monday, March 14, 2016
EPC (22-11) jumper in the lane from J'Sebain Brown with six seconds before teammate Keyon Dorsey made Marked Tree's LaQuentin Miles alter his lay up shot that did not fall giving the Warriors a 62-61 win over the Indians (24-9) and punch their ticket to the 2A state title game in Hot Springs. EPC will play conference foe Earle Thursday, March 10 at 3:30 pm.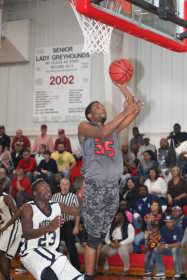 Clay Malone gave EPC the early 3-0 lead with a three-pointer only to see Marked Tree get an inside basket from Tyler Wofford and a stick back from Markel Perry to take a 4-3 lead. Xzavier Reed drilled a three-pointer to make it 6-4 Warriors before Perry hit two free throws for the Indians to tie the game at 6-6. Reed hit a runner in the lane for EPC and Nick Andrews scored down low for Marked Tree to make it 8-8 as Brown netted a three-pointer for the Warriors and Miles connected on a three-pointer for the Indians to keep the score tied at 11-11 with 3:09 left. Miles and Brown traded three-pointers again to make it 14-14 before Brown hit a floater in the lane for EPC to make it 16-14 Warriors as D'Angelo Griffin canned a three-ball from the left corner right before the buzzer to give Marked Tree a 17-16 lead after one.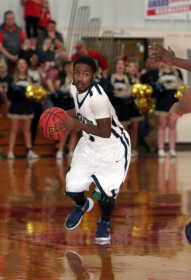 Grab a copy of the March 10 edition of the PCDT for full game story!