Cleta Faye Pruitt Anschultz
Friday, March 18, 2016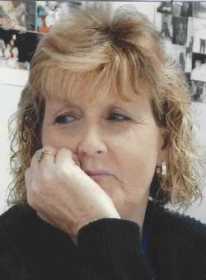 BAY - Mrs. Cleta Faye Pruitt Anschultz of Bay died Friday, March 11, 2016, at St. Bernards Medical Center in Jonesboro, Ark., at the age of 63. She was born in Jasper, Ala., and had lived the past 39 years in Bay. She was a Medical Records Clerk for St. Bernards Medical Center; participated in the Komen Race for the Cure and was a member of Providence Baptist Church in Trumann and a member of WMU of the church. Mrs. Anschultz was preceded in death by one brother, Jimmy Dale Pruitt and was the daughter of the late Grover Pruitt and Gladys Posey Laird.
She is survived by her husband, Thomas Anschultz of the home; one daughter, Angela Allen and husband Dirk of Lunsford, Ark.; two sons, Darrell Kirby and wife Kellee of Bay and Shaun Kirby and wife Amanda of Bono, Ark.; two sisters, Brenda Hellums of Montgomery, Ala., and Cornelia Walker of Weiner, Ark.; five brothers, Carl Pruitt of Trumann, J.R. Pruitt of Jasper, Ala., Gary Pruitt of Bay, Ark., Leon Pruitt of Rockford, Ill., and Jackie Pruitt of Huntsville, Ala.; seven grandchildren.
Funeral service was March 15 at Providence Baptist Church with Rev. Bobby Brooks officiating. Burial followed in Jonesboro Memorial Park Cemetery in Jonesboro, Ark.
Pallbearers were Michael Trotter, Robby Rigsbee, Billy Brown, Mark Tribble, Jordan Anschultz, Darren Anschultz, Brandon Kirby, John Daniel Kirby and Jarrett Allen.
Memorial may be made to UAMS Cancer Institute or St. Jude Cancer Research Center.
An online register book can be signed at www.thompsonfuneralhome.net.