Thomas Fuller, Jr.
Thursday, March 24, 2016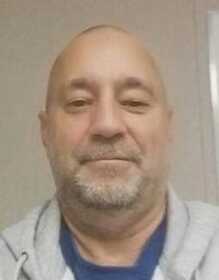 Mr. Thomas Dean "Tom" Fuller, Jr., of Trumann died Sunday, March 6, 2016, at the family residence at the age of 57. Mr. Fuller was born in Troy, Ohio, and had lived in Trumann for the past two years. He was a superintendent for the Schueck Steel Company in Osceola, veteran of the United State Army and of the Protestant faith. Mr. Fuller was the son of the late Thomas D. Fuller Sr. and Clara W. Root Fuller.
Mr. Fuller is survived by one step-daughter, Krista Stout of Fort Wayne, Ind.; two sisters, Marlene Stevens of Galloway, Ohio and Janise Qaid of Dayton, Ohio.
Graveside services were March 21 at the Arkansas State Veterans Cemetery at Birdeye, Ark., with Rev. John Maley officiating. Thompson Funeral Home of Trumann was in charge of arrangements.
An online register book can be signed at www.thompsonfuneralhome.net.