Pat Ryan
Thursday, March 24, 2016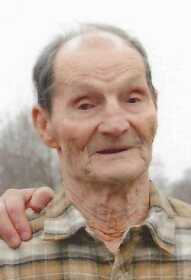 Mr. Pat Ryan of Trumann died Wednesday, March 16, 2016 at the family residence at the age of 82. Mr. Ryan was born Dec. 1, 1933, and is a lifetime resident of Trumann. He was a contractor, a veteran of U.S. Army and Korean War and a member of Blessed Sacrament in Jonesboro. Mr. Ryan was preceded in death by a granddaughter, Rebel Ann Ryan, three sisters, three brothers and his parents, Stephen and Clara Heckman Ryan.
He is survived by his wife of 55 years, Louise Stone Ryan of the home; two sons, Ken Ryan and wife Rebecca and John Ryan and wife Sabrina both of Jonesboro, Ark; two daughters, Linda Eagan and husband Richard of Jonesboro, Ark., and Glinda Ryan of Trumann; two sisters, Marie McGee of Memphis, Tenn., and Helen Seffers of Jonesboro, Ark; six grandchildren, Ryan Davis, Valerie Taylor, Patricia Hensley, Rachel Ryan, Mitchel Ryan and Hayden Ryan; and three great-grandchildren, Haley Taylor, Aiden Hensley and Ava Davis.
Funeral services were March 19 in the chapel of Thompson Funeral Home in Trumann with Rev. Wayne McGill officiating. Burial followed in Willis Cemetery near Harrisburg.
Pallbearers were Hayden Ryan, Mitchell Ryan, Blake Davis, Logan Dewitt, Rodney James and Tony Lopez.
An online register book can be signed at www.thompsonfuneralhome.net.