Charles Smith, Sr.
Thursday, March 24, 2016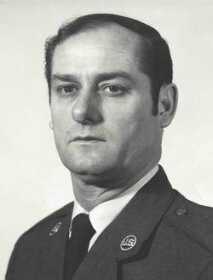 Mr. Charles E. Smith, Sr., 86, of Mountain Home, Idaho, died Thursday, March 10, 2016 at St. Luke's Hospital in Boise, Idaho, at the age of 86. Mr. Smith was born Sept. 1, 1929, in Lepanto, and lived the last 51 years in Mountain Home, Ind. He was a retired Staff Sergeant for U.S. Air Force. Mr. Smith was preceded in death by three brothers, Roy Vernon Smith, W.D. Smith, and Ronald Smith; two sisters, Majanet McBurnett and Betty Jean Smith; and his parents, Charley A. and Frances Elizabeth Nichols Smith.
Mr. Smith is survived by his special companion of 41 years Shirley Robison of the home; one daughter, Deb Smith of Trumann; three sons, Charles E. "Chuck" Smith, Jr., and Kevin Smith both of Trumann, and Bryan Smith of Harrisburg; one sister, Manzanita Hickman of Little Rock, AR; one brother, Edward Smith of Ypsilanti, MI; five grandchildren and six great-grandchildren.
Funeral services were March 17 in the chapel of Thompson Funeral Home with Rev. Kevin Smith and Bro. Rick Forbis officiating. Burial followed in Harrisburg Memorial Park Cemetery in Harrisburg.
Pallbearers were Shannon Smith, Eric Smith, Justin Smith, Jackie Davis, Doug Timbs and Tony Orr.
Lasting memorials can be made to Calvary Pentecostal Church, 801 Smith Ave., Trumann, AR 72472.
An online register book can be signed at www.thompsonfuneralhome.net.