Floyd Walton
Thursday, March 24, 2016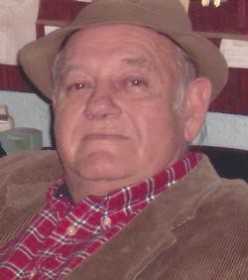 Mr. Floyd Ray "Flookie" Walton of Trumann died Wednesday, March 16, 2016 at St. Bernards Medical Center in Jonesboro at the age of 77. He was born May 31, 1938, and a lifetime resident of Trumann. He owned and operated Walton's Liquor and Flookie's Bait Shop in Trumann for many years. He was preceded in death by wife, Kathryn Louise Barnes Walton, step-daughter, Henrietta McLaughlin, two grandsons, Tommy Floyd "T-Tom" Hendrix and Eric Kyle Hendrix, one brother, Billy Darrel Walton and his parents, Barney Gene and Alma Bellers Walton.
He is survived by three step-daughters, Kathy Hooks of Jonesboro, Ark., Martha Webb, of Springhill, Tenn., and Mary Jane Hendrix of Trumann; five grandchildren, Scott McLaughlin, Steven Blaxton, Justin Blaxton, Joshua Hooks, and Layla Hooks,one brother Dale Walton and wife Anita of Trumann and several nieces and nephews.
Graveside service was March 19 in Oaklawn Cemetery in Jonesboro, Ark., with Bro. Gary Barker and Bro. Michael Jernigan officiating. Burial followed in Oaklawn Cemetery in Jonesboro under the direction of Thompson Funeral Home in Trumann.
Pallbearers were Scott McLaughlin, Steven Blaxton, Josh Hooks, Justin Blaxton, Jimmy Liles, and Randy Passmore.
An online register book can be signed at www.thompsonfuneralhome.net.