Lady Hornets hold on for win over Marked Tree
Thursday, April 7, 2016
Marked Tree jumped out to a 4-1 lead only to see Harrisburg come back to take an 8-7 lead in non-conference high school softball action this past Monday in Harrisburg.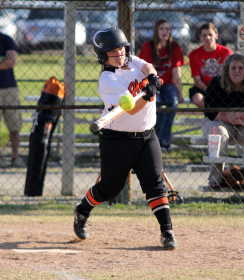 Brittany Pharis drew a one-out walk and went to second base on a passed ball before Harley Daniels singled to plate Pharis making it 1-0 Marked Tree. Madison Carroll singled to put runners on the corner as Bailey Dunn singled to score Daniels to make it 2-0 Lady Indians. Taylor Hannah singled and Tiana Morris reached on an error that allowed Carroll to score giving Marked Tree a 3-0 lead. Cam Willoughby drew a bases loaded walk to score Dunn making it 4-0 Lady Indians after half an inning. Harrisburg got on the board in the bottom of the first when Keely Edwards raced around to third on a missed fly ball by Marked Tree. Jehlian Wright popped out to the pitcher as Keely Edwards tagged and scored when Daniels apparently forgot a runner was on base to make it 4-1 Marked Tree.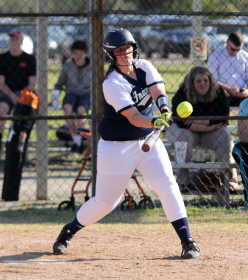 Full article in April 7 edition of PCDT!