EPC falls to Riverside in pitcher's duel
Thursday, April 7, 2016
EPC's Clay Malone and Riverside's Gavin Stone each pitched a masterful game for their respective teams as the Rebels squeaked out a 2-1 win in high school baseball action this past Tuesday in Lepanto.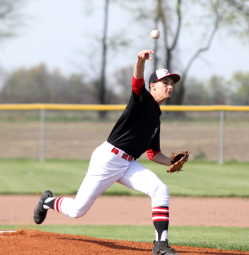 Matthew Fraser flew out for Riverside to open the game as Izzy Garcia followed with a fly out. Stone drew a two-out walk only to be left stranded when Larry Tilley flew out. Kyler Gordon walked to open EPC's half of the first inning and went to second on a wild pitch. Trevor Walker struck out before Clay Malone doubled to score Gordon making it 1-0 Warriors. Peyton Phillips single to put runners on the corner before he was thrown out at second trying to steal the base. Chanc Gray struck out looking for the Warriors to end the inning. The Rebels went three up three down in the top of second as Dillon Turner flew out, Cannon Smith popped out and Charlie McClure stuck out. EPC also went down in order as Brandon Smith, Austin Smith and Hayden Tucker all struck out to keep the score 1-0 after two innings of play.
Pick up a copy of the April 7 PCDT for full game story!