Gary Hisaw
Friday, April 8, 2016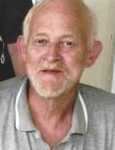 TRUMANN - Mr. Gary Wayne Hisaw of Trumann passed away Tuesday, March 29, 2016, at the family residence in Trumann, at the age of 61. He was born in Harrisburg and had lived most of his lifetime in Trumann. He was a factory worker and a member of Christian Worship Center in Trumann. Mr. Hisaw was preceded in death by his parents, Arvil and Jo Ann Barnes Hisaw.
He is survived by his wife of 41 years, Cathy Worthy Hisaw of the home; two daughters, April Swan and husband Stephen of Trumann, and Tashia Hisaw of Trumann; one son, Derek Hisaw and wife Niena of Trumann; one sister, Diane Chaffin of Trumann; three brothers, Ray Hisaw and Ricky Hisaw, both of Trumann and David Hisaw of Conroe, TX, and seven grandchildren, Devon (Mitchell) Wagner, Tylen Swan, Dalton Hisaw, Aristyn Swan, Kian Goldman, Cloe McGuire and Kira Hisaw.
Funeral service was Friday, April 1, in the chapel of Thompson Funeral Home in Trumann with Bro. Tommy Jordan and Bro. Dub Holt officiating. Burial followed at Worley Cemetery in Cash, Ark.
Pallbearers were Tylen Swan, Dalton Hisaw, Mitchell Wagner, Scotty Hisaw, Ernie Swan, Eric Carter, Kian Goldman, Frankie Chaffin.
Online guest book can be signed at www.thompsonfuneralhome.net