Norman Sage
Friday, April 8, 2016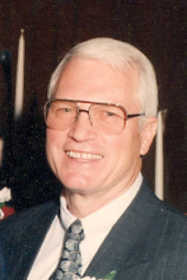 MARKED TREE - Norman Carl Sage, 75, of Marked Tree passed from this life on Friday, April 1, 2016, from brain cancer. He was born on November 27, 1940, to Clarence and Dorothy Sage in Quemado, New Mexico. Norman was a member of the church of Christ and over the years served as deacon and minister. He enjoyed flying, hiking, and nature photography. Norman is preceded in death by his parents, his first wife Jane Sage, and stepson Anthony Ashlock.
While in high school in Northern California he was chosen to carry the Olympic torch for one mile. After he graduated, Norman joined the United States Air Force. He served as a nuclear weapons specialist at Lowry Air Force Base in Colorado. Norman was later transferred to the Blytheville Air Force Base where he married Nancy Jane Petty. They were married for 27 years, until her death from cancer in 1991. Five years later he met and married Johnnie Ellen Ashlock of Marked Tree. They have been married for over eighteen years.
Norman was a supervisor at AGRICO Chemical Company in Blytheville from 1966 to 1982. He was also a flight instructor and member of AOPA as well as the EAA. Norman served as a pilot for the Young Eagles.
Norman is survived by his wife, Johnnie Ellen Sage of the Home; sons, Jason Sage (Wendy) of Clarksville, Tennessee, Aaron Sage of Clarksville Tennessee, and Joel Sage of Nashville, Tennessee; stepsons, Jonathan Ashlock (Catina) of Waldenburg and Ford Ashlock (Kellie) of Marked Tree; grandchildren, Zac Sage, Kevin Sage, Keely Sage, Cole Sage, Gavin Ashlock, and Hudson Ashlock. Great grandchildren, Chevy Sage, Talon Sage, and Paisley Sage; sister, Betty McKinney (Johnny) of Yakima, Washington; brother, Lee Sage of Florida; and several nieces , nephews, and a host of friends.
A funeral service will be held at Emerson Funeral Home on Tuesday, April 5, 2016 at 3:00 p.m. with Philip Ford officiating. The visitation will be held prior to the service from 1:00-3:00 p.m. and burial will be private.
In consideration of flowers the family requests that donations be made to the Fowler Family Cancer Center, American Cancer Society, or St. Jude Children's Research Hospital.
Online guestbook: www.emersonfuneralhome.com