Harold Vickers
Friday, April 15, 2016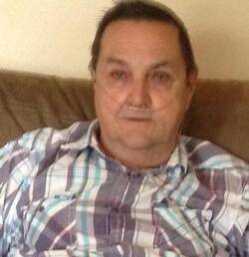 TRUMANN - Mr. Harold Joe Vickers, 64, of Trumann, died Sunday, April 10, 2016, at St. Bernards Medical Center in Jonesboro. Mr. Vickers was born in Trumann and lived most of his lifetime there. He was a factory worker and of the Church of God faith. He was preceded in death by two sisters, four brothers and his parents, James and Bessie Brewer Vickers.
He is survived by his wife of 43 years, Patsy Vickers of the home; one daughter Josselin Vickers of Trumann; two sisters, Annette Fortson of Rockford, IL and Keechia Vickers of Trumann, Ark.; and two brothers, Eddie Vickers of Lake City, Ark., and Ira Vickers of Trumann, Ark.
All services will be private.
An online register book can be signed at www.thompsonfuneralhome.net.