Frank Ray Jr.
Friday, April 22, 2016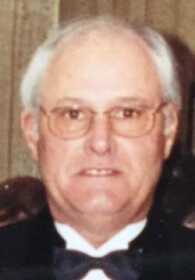 TRUMANN - Mr. Frank Ray Jr. (Paw) was born in Stonewall, Ark., on Jan. 4, 1945, to late Frank Sr. and Imogene Barnett Ray. Mr. Ray passed peacefully Wednesday, April 13, 2016, at the family residence at the age of 71. Mr. Ray was a long time resident of Trumann, coming from the Corning and Nobel area. He was retired from being a self-employed truck driver and diesel mechanic. He was proceeded in death by his parents, Frank Sr. and Imogene Ray, his wife of 31 years, Janelle Baker Ray, brother, Rudy Ray Sr., half-sister, Eula May Ward, and half-brother, O'Dell Ray.
He is survived by his partner, Connie Brack of the home; three daughters, Shannon Jacobs (Jeff) of Frisco, Texas, Abigail Wilson (Joey Greene) of Trumann and Donna Gracey (Keith McElyea) of Trumann; three sons, Frankie Ray (Monica) of Trumann, DeWayne Ray (Sherry) of Corning, and Greg Ray of Corning; three sisters, Jane Humes of Trumann, Marcella Boswell of Trumann, Janet Schmidt (Wayne) of Benton; one brother, Ben Ray of Trumann; ten grandkids, Maci, Marli, George, and Andi Jacobs all of Frisco, Texas, Hannah, Brianna, and Matthew Ray, Bethany and Aaron Maggard, Jayden Greene, and Jessie Floyd all of Trumann; three great-grandchildren.
Funeral services were April 18 in the chapel of Thompson Funeral Home of Trumann with Rev. M.W. Ray officiating. Burial followed in Jonesboro Memorial Park Cemetery of Jonesboro.
Pallbearers were Wayne Schmidt, Zane Gehring, Len Krueger, Jay Krueger, David Gairhan, Scott Gairhan, Donald Pratt, and Allen Armesteadt. Honorary Pallbearers included "His Trucking Family."
An online register book can be signed at www.thompsonfuneralhome.net