Harles Reece Sr.
Friday, April 22, 2016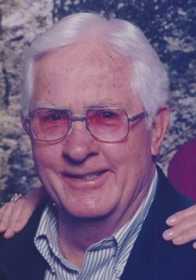 TRUMANN - Mr. Harles W. Reece, Sr., of Trumann died April 13, 2016, at Arlington Cove in Trumann at the age of 87. Mr. Reece was born Friday, Feb. 15, 1929, in Booneville, Miss., and lived most of his lifetime in Trumann. He was a retired factory worker and a member of Providence Baptist Church. Mr. Reece was preceded in death by his wife Lorraine Beasley Reece; one sister, one brother and his parents, James Wesley and Ruby Littrell Reece.
Mr. Reece is survived by three sons, Harles Junior Reece and finance Gladys of Jonesboro, Steve Joe Reece of Trumann, and Scotty Dale Reece of Jonesboro; one sister, Lucille Church of Hernando, Miss.; one brother, Raymond Reece and wife Reesa of Jumpertown, Miss; three grandchildren and nine great-grandchildren.
Funeral service was April 16 in the chapel of Thompson Funeral Home with Rev. Bobby Brooks officiating. Burial followed in Pine Log Cemetery in Brookland, Ark.
Pallbearers were Jeff Reece, Jon Reece, Eric Davis, Donnie Reece, Mike Beasley, and Lane Davis.
An online register book can be signed at www.thompsonfuneralhome.net.