Warriors fall short in district title game
Friday, May 6, 2016
EPC (14-9) let a late lead get away from them as Rector took a 5-3 in the championship game of the 2A-3 district tournament last Friday in Marked Tree.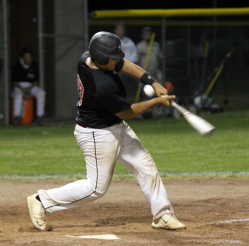 Bam Westbrook singled to lead off the game for Rector. Brian Hufty singled before Garrett Buck singled to load the bases for the Cougars. Lawson Ford lifted a sacrifice fly that scored Westbrook to give Rector a 1-0 lead. Kade Scott was hit by a pitch to reload the bases only to see Danny Hager strike out looking and Case Watson pop out for the third out. EPC went three up and three down in the bottom half as Kyler Gordon grounded out, Trevor Walker struck out and Clay Malone grounded out to keep the score 1-0 Cougars. Austin Clariday looked at strike three to start the top of the second for Rector. Sam Simmons singled before Westbrook flew out. Simmons was thrown out by Peyton Phillips trying to steal second for out three. The Warriors again went down in order in the bottom of the second as Phillips, Hayden Allen and Hayden Tucker all struck out keeping the score 1-0 Rector.
Pick up a copy of the May 5 edition for full game story!!