Kenny Whitaker
Friday, May 6, 2016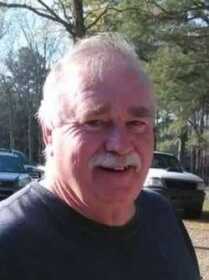 Mr. Kenny Lee Whitaker, 61, of Jonesboro departed this life Friday, April 29, 2016 at St. Bernards Medical Center in Jonesboro. He was born June 21, 1954, in Marked Tree, had lived in Jonesboro for the past five years, and was formerly of Tyronza. He was a self-employed counter-top maker and of the Baptist faith. He was preceded in death by his father, Isaac "Garvin" Whitaker; step-mother Ellen Lucille Whitaker and step-father, Joe Grodi.
He is survived by his fiance, Sharon Kay Dickens of Jonesboro; one daughter, Sebrina (Joe Hefner) Wicker of Tyronza; two sons, Lonnie (Heather) Whitaker of Bay and Donnie (Sharen Gann) Whitaker of Trumann; mother, Mary Eunice Hood Grodi of Tyronza; two sisters, Donna Allen of Tyronza, Ark. and Pam Johnson of Crump, Tenn.; two brothers, Ricky Whitaker of Trumann and Johnny Conn of Walls, Miss.; former wife, Sharon Whitaker of Bay, 8 grandchildren, D.J. (Heather) Wicker, Wayne (Kim) Wicker, Austin (Beth) Whitaker, Breanna Whitaker, Josh Whitaker, Wyatt Willeford, Madison Whitaker and Emma Whitaker and 5 great-grandchildren and several nieces and nephews.
Funeral services were May 2 in the chapel of Thompson Funeral Home in Trumann with Rev. Bobby Brooks, officiating. Burial followed in Bolivar Cemetery near Harrisburg.
Pallbearers were Joe Hefner, Doug Wicker, Cory Whitaker, Terry Simpson, Austin Whitaker and Adam York; Honorary pallbearers were James McMasters, Steve Hart, Trent Davis and Eddie Powers.
An online register book can be signed at www.thompsonfuneralhome.net.