Lessie Davis
Monday, May 23, 2016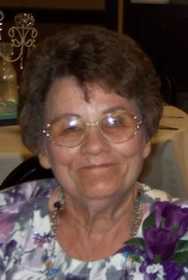 TRUMANN - Mrs. Lessie Mearl Martin Davis of Trumann departed this life Saturday, May 21, 2016 at the Flo & Phil Jones Hospice House in Jonesboro at the age of 80. Mrs. Davis was born March 27, 1936 in Iron City, Tenn., and had lived most of her lifetime in Trumann. She was a retired employee of Singer Company and Parker Hannifin Corp. in Trumann and of the Baptist faith. She was preceded in death by her husband, Bruce Allen "Jody" Davis; three sisters; five brothers; and her parents Harvey and Oma Lee Dickerson Martin.
Mrs. Davis is survived by two daughters, Connie West of Emporia, Kan. and Kimberly Combs of Deerfield, Kan.; three sons, James Davis of Phoenix, Ariz., Lee Davis of Jonesboro and Tony Davis of Trumann; three brothers, J. C. Martin and Earl Martin both of Collinwood, Tenn., and Jimmy Martin of Iron City, Tenn.; 15 grandchildren; 21 great-grandchildren; and two great-great-grandchildren.
Graveside services were May 24 at Jonesboro Memorial Park Cemetery with Bro. Shawn Brandon and Ronnie Dye officiating. Burial followed under the direction of Thompson Funeral Home in Trumann.
Active pallbearers were Wayne Morgan, Hank Morgan, Merritt Davis, Jeremy Combs, Derek Combs, Cole James, Darren Hellums and Westen Gilliam.
An online register book can be signed at www.thompsonfuneralhome.net.