Elden "Peavine" Gartman
Wednesday, June 22, 2016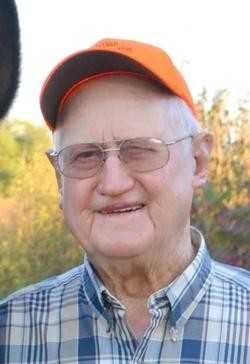 TRUMANN - Mr. Elden Henry "Peavine" Gartman, of Trumann died Tuesday, June 21, 2016 at St. Bernards Medical Center in Jonesboro at the age of 88. Mr. Gartman was born Thursday, July 14, 1927 in Jonesboro and lived most of his lifetime in Trumann. He was a WWII Army veteran, owned and operated Gartman's Service Station and a member of The Church of God. He was preceded in death by one great-grandson, Slade Gartman; three brothers; and his parents, Lee and Betty Stahl Gartman.
He is survived by his wife of 66 years, Christine Gartman of the home; one daughter, Deborah (Johnny) Walters of Trumann; one son, Danny (Edna) Gartman of Trumann; four grandchildren, Kimberly (Mark) King, Darek (Lisa) Gartman, Amy (Jason) Craig Tabithia (Jason) Mullins; five great-grandchildren, Hannah, Lauren, and Jaelyn Craig, Bates King, and Houston Gartman.
Funeral service will be held Friday afternoon at 1 p.m. at First Baptist Church in Trumann with Rev. Gary Barker officiating. Burial will follow in the Jonesboro Memorial Park Cemetery in Jonesboro with Thompson Funeral Home in charge of arrangements.
Pallbearers will be Jay Parnell, Daniel Herod, Ralph Guthrie, Wayne Marshall, Neal Ray, Paydon Bradley, Lee Benson and Scott Richards. Honorary pallbearers will be the loyal customers of Gartman's Service Station.
Visitation will be Thursday evening from 5-7 p.m. at First Baptist Church, 1301 Hwy 69 in Trumann.
In lieu of flowers please make donations to The Church of God, 916 State Street, Walnut Ridge, AR 72476
An online register book can be signed at www.thompsonfuneralhome.net.